PHOENIX REAL ESTATE DEVELOPMENT
Tucson couple hopes to bring shipping-container housing complex downtown
Tucsonans Janelle Briggs and Ryan Egan hope to offer an alternative style of living in the form of stacked shipping-containers by next year.
The "Stackhouse" concept involves a multi-story steel structure suited to accommodate shipping-containers, each providing about 320 square feet of living space.
"It's all the comforts at home in a package where you can go hopefully where ever you want to go," Briggs said.
Shipping container housing project to go up near downtown Tucson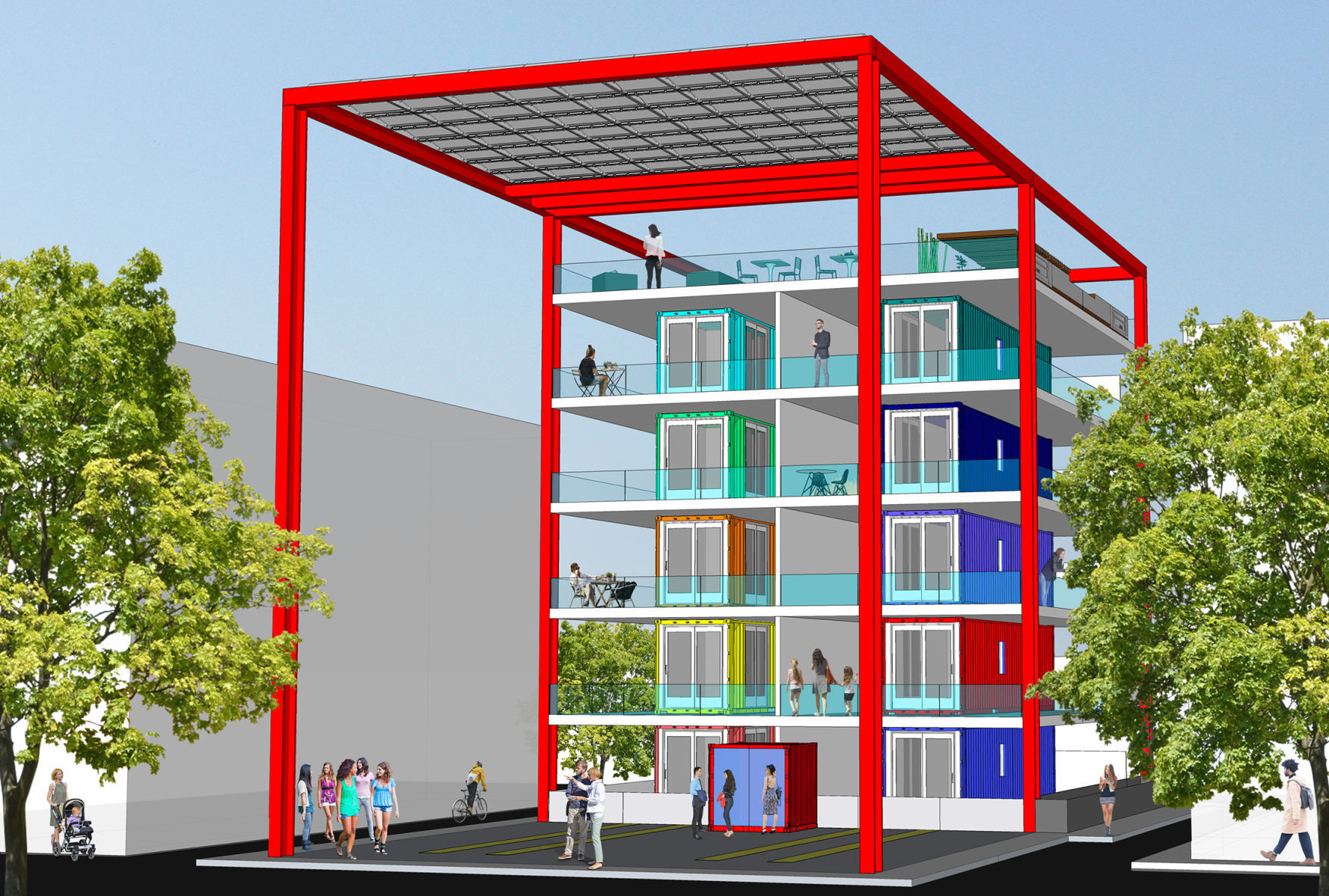 A young Tucson couple is setting out to revolutionize the housing market.
Janelle Briggs and Ryan Egan expect to start construction on their first Stackhouse development next year.
Stackhouse Shipping Container Project Planned Near Downtown
The use of shipping containers in construction has been gaining popularity throughout the world as well as in Tucson.  The newest proposed development to use shipping containers is the Stackhouse, a steel structure designed to allow for shipping containers to be added and removed from it using a special crane.
Stackable shipping container homes coming to Tucson
TUCSON (KGUN9-TV) – They say home is where the heart is, but could you love living in a storage unit?
A couple of local developers want to build a community of stackable homes made from storage units.
Shipping containers the new housing project coming to Tucson
TUCSON, AZ (Tucson News Now) –
A Tucson couple is hoping to build a new housing complex near downtown Tucson, but this isn't your typical condo building or apartment complex. It's a twist on tiny homes.
This tower could be built near downtown #Tucson next year. It's full of shipping containers that are converted into tiny homes. Each are 320 sq ft and cost $42k. @StackhouseInc is building them 📷: Stackhouse pic.twitter.com/wcIC118b9l

— Cynthia Washington (@CynthiaKOLD) November 13, 2017